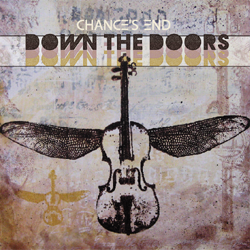 We are thrilled to finally release our latest CD "Down The Doors". This is a culmination of two years of collaborative work with the ever-talented singer-songwriter Emily Zisman.
You can find the album on CDBaby, iTunes, Amazon.com, Bandcamp, and other retailers.
In the coming weeks we'll be talking about the making of the album, including the artwork, the musicians, and some of the influences. In the meantime, head over to Bandcamp to hear the entire album in full or go to CD Baby to buy the CD today! Please note that we DO expect the first shipment to sell out quickly, but if it's listed as Sold Out then please place your order anyways – it will be shipped to you as soon as the next batch arrives at the distributors, and the more people that order this week the higher up in the charts we'll be.